July 27, 2015
Who's winning the social media management wars?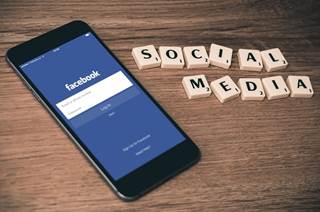 Who's winning the social media management wars?
The only really useful answer to the question "Is this social media management product comprehensive?" is another question: "Just how comprehensive do you need it to be?"
Back in March 2014, The Hub asked which of several high profile vendors was winning the "marketing cloud wars." That was a well-defined topic, because however short of a perfect solution any particular cloud fell, there was relatively clear agreement on what a comprehensive, fully-integrated marketing cloud solution should look like (even if the vision has evolved somewhat in the intervening sixteen months). We wrote:
"There are at least 4 components that every digital marketing cloud should be offering:
1) Multichannel marketing automation – For publishing and promoting content that helps marketers engage customers across several different channels, particularly mobile and social. It also needs automation for the intelligent algorithms that sequence how that engagement happens.
2) Content management tools – To create and manage the content and engagement tools that can be deployed across different channels.
3) Social media tools – For listening to and engaging with social media networks to tap into consumer conversations, responding with custom content, or social media advertising.
4) Analytics platform – To create profiles of consumers based on their online behavior, and evaluate which marketing campaigns are working and which aren't."
As is obvious, social media relationship management is part and parcel of any legitimate marketing cloud option. But is there a consistent model of what an independent social media management tool should look like?
No, there isn't.
Independent social media products are aimed at a wide spectrum of customers
And the most fundamental reason is that, unlike the big noise marketing clouds, independent social media products are aimed at a wide spectrum of customers, not just well-heeled enterprises. Another reason is that, if a social media tool is truly being offered as a standalone product, there's an assumption that customers will need to align it with other solutions—and therefore less pressure to be all things to all people. Does this mean there's no social media management platform war going on?
Again no: but it's a complex, tactical conflict, where strange alliances abound, strategic targets constantly shift, and new players constantly emerge—witness Sysomos' acquisition of Expion this week, adding social media management and content marketing to its social intelligence proffer. It's hard to rank the leaders, too. In April 2015, IDC released a Marketscape report on social media management and marketing applications, and designated all nine vendors examined as Leaders or Major Players. There were no also-rans.
Many innovative products have an architecture or a value proposition that inherently spans multiple categories
Part of the problem here is what Scott Brinker of chiefmartec.com rightly calls "the myth of marketing technology categories." This sector is evolving too fast, and in too disruptive a manner, for any taxonomy of products to be adequate. Brinker's comment that "many innovative products have an architecture or a value proposition that inherently spans multiple categories" is especially applicable in the social media management area.
At the same time, as Evan Dunn, digital marketing practice lead at Transform, an "IT for marketing vendor," says: "The goal, as with any software adoption process, is to seamlessly integrate as few tools as possible to solve the highest percentage of core business problems, catalyze the generation of the largest amount of revenue, and pay the lowest premium."
The goal...is to seamlessly integrate as few tools as possible
What's more, recent research by TrustRadius suggests that companies are using "an average of three different tools to report and analyze their social media activities. activities. The most commonly used tools are the analytics offered natively in social media networks (64% of respondents), a social media management tool (62%), a web analytics tool (59%), and spreadsheets (64%)." Fine if that's a considered strategy; not so good—spreadsheets?—if it just kind of grew that way.
Here's our best attempt at picturing the battlefield in the summer of 2015. There are many ways of striking an automated balance between brand messaging and authentic inbound marketing. So, this is less a high-level overview, and more a tapestry of competitive options struggling to hold ground already conquered, or forging ahead into new territory.
General Enterprise Solutions
Given all this, it makes no sense to list the components every social media management tool should be offering—beyond the banal observation that it should let you read and respond to social media posts. Here, in random order, are some additional components that might be offered, with the caveat that many customers don't need, and aren't looking for, all of them:
1. Workflows across teams, including third-party teams (partners, agencies)
2. Social media activity archiving
3. A content library with a basic or advanced DAM system
4. Customizable journey tracks for prospects, possibly with the ability to schedule messaging at predicted future touch points
5. Visual reporting, compatible with mobile and small screens, or large-scale conference displays
6. Robust video and image search tools
7. Social and email messaging from the same dashboard
8. The ability to customize and save highly specific audience segments
9. Alerts (when to post) and/or recommended content (what to post)
10. VIP influencer tracking
11. Predictive analytics (where the social conversation is headed)
12. Integration with CRM data
What a ragbag of a shopping list—and deliberately so, because I've seen every one of these components offered in some form or other by various platforms, and—as I've said—not all customers need all of them.
But if you're business is enterprise scale, with multiple locations, with a B2B component, and with dozens (hundreds?) of marketers, sales reps, and social media managers, pushing content and tracking touch-points across every available channel, then maybe you're looking for all the above—and more.
The vendors which led the pack in Forrester's April 2015 overview—Percolate, Spredfast, and Sprinklr
Even so, that doesn't mean you need to source all those components within the same product. Maybe your social media management team is already so deeply invested in Hootsuite that the best strategy is to add other tools into the stack to complement the established tool. Anyone thinking of making a fresh start with a heavy duty, one-stop social media management product, is probably going to consider the vendors that led the pack in Forrester's April 2015 overview—Percolate, Spredfast, and Sprinklr—as well as some of Forrester's second tier contenders—Falcon Social, Shoutlet, Expion, or Hootsuite.
As for the first three, one of those products is not like the other ones. Spredfast can meet a very wide range of challenges posted by brands with large revenues, as well as a high priority commitment to social media marketing. It's not a solution for enterprises that "treat social as a fourth channel," CMO Jim Rudden told us. But it meets those challenges, in part, through a plethora of partnerships.
It's very much an open system, a social media marketing stack within your marketing stack. In addition to the usual channel partners—Facebook, Twitter, LinkedIn, Instagram, Tumblr, and so on—Spredfast integrates with a host of specialist solutions, each of which answers the need for component parts of an overall social media strategy. Examples include: Actiance, which brings the security, archiving and discovery controls on which highly regulated industries depend; Brandwatch, a specialist social media monitoring tool; Kenshoo, a social marketing campaign platform; and Sysomos, which surfaces graphic representations of social media conversations.
Interestingly, Spredfast integrates too with Salesforce.com CRM data—one of the main selling points of Salesforce's own social media management offering. And the Spredfast family also includes Bitly, Klout, Google Analytics, and other familiar players.
Sprinklr, on the other hand, prefers to be regarded not as a platform or tool, but as a complete social relationship management infrastructure. It did recently announce a partner program, but with a different emphasis. It's partnering with global service providers like IBM and Deloitte to help large corporations integrate its software with existing legacy systems, but it also has partnerships with a few specialist vendors such as Branderati, which rounds up brand advocates and influencers, and ThisMoment, a content cloud.
But whatever the constitutive details, both Sprinklr and Spredfast cover the social waterfront. Sprinklr builds a series of modules around a Social Experience core. In addition to being able to follow the social conversations among defined audiences across a near comprehensive spectrum of channels, brands and agencies can create and share campaign calendars, manage content and budgets, and track touch-points back to a single customer profile.
Spredfast matches refined social listening to content management and publishing which actually extends beyond the social eco-system. Its Intelligence product allows users to drill deep conversations, define audience segments, and engage with content at appropriate touch-points. In addition to hosting a control center for managing content, Spredfast can push brand visualizations not just to social feeds, but also to websites and ad units. Through its merger with Mass Relevance (which brought Twitter to television), it's developing strategies to create integrated customer experiences across social and mainstream media.
Although Hootsuite sits alongside Falcon Social, Shoutlet, and Expion in Forrester's second tier of business social platforms, it would be unwise to overlook the vendor's move on the enterprise market. Familiar to individual users as a free social media dashboard, and as an alternative to Tweetdeck, Hootsuite has worked hard at transforming itself into a collaborative tool for business teams. Hootsuite tackles social listening, engagement through its multi-channel dashboard, and social crisis management—which it presents positively as social customer service. It's also serious about putting social data into the hands of sales representatives, and integrates with Salesforce and other CRM applications.