In its recent campaign, the fabric softener brand invites consumers to create personalized videos and have mascot Snuggle Bear sing to their Valentines.
Ratnakar Lavu talked about the department store chain's chatbot, mobile, and personalization initiatives at Retail's Big Show
The U.S. Army aims to dictate an effort to "establish a new brand"
A breakdown of how the online travel agency leverages its technology stack across the organization.
Looking into why ad recollect was nearly tied despite Clinton's massive outspending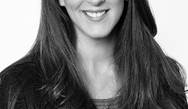 Tapad is using cross-device ID technology to help marketers engage with real people
How the convenience retail chain uses data to deliver relevant experiences across the brick-and-mortar and digital realms.
The furniture and home furnishings company launches a new campaign to reinforce its value and overcome brand misconceptions.
LiveRamp's approach to identity resolution can be leveraged for more than one type of campaign
Company of the Week

We recently were named B2B Magazine's Direct Marketing Agency of the Year, and with good reason: We make real, measureable, positive change happen for our clients. A full-service agency founded in 1974, Bader Rutter expertly helps you get the right message to the right audience at the right time through the right channels. As we engage our clients' audiences along their journey, direct marketing (email, direct mail, phone, SMS) and behavioral marketing (SEM, retargeting, contextual) channels deliver information relevant to the needs of each stage. We are experts at implementing and leveraging marketing technologies such as CRM and marketing automation in order to synchronize sales and marketing communications. Our team of architects and activators plan, execute, measure and adjust in real time to ensure the strategy is working as needed and change things if it's not.
DMN's Career Center
Check out hundreds of exciting professional opportunities available on
DMN's Career Center
.
Explore careers in digital marketing, sales, eCommerce, marketing communications, IT, data strategies, and much more. And don't forget to update your resume so employers can contact you privately about job opportunities.