Looking into why ad recollect was nearly tied despite Clinton's massive outspending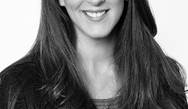 Tapad is using cross-device ID technology to help marketers engage with real people
How the convenience retail chain uses data to deliver relevant experiences across the brick-and-mortar and digital realms.
The furniture and home furnishings company launches a new campaign to reinforce its value and overcome brand misconceptions.
LiveRamp's approach to identity resolution can be leveraged for more than one type of campaign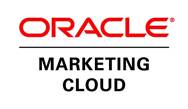 Oracle announces DMP enhancements in its marketing cloud to help build audiences around identities
The specialty retailer introduces in-store tablets to create a simpler, more continuous experience and drive sales.
Results from a study inspire the oral care brand to run a campaign that drives awareness, product trial, and sales.
Tapad hit New York's sidewalks with its cross device identity message
Steve Froehlich is a lifelong nonprofit fundraiser who leads a team responsible for $530 million in annual revenue for St. Jude Children's Research Hospital.