Better data for better results
Executives from Hermés, Salvatore Ferragamo, and Van Cleef & Arpels share how they're moving towards a more multichannel marketing mix.
Data, personalization, and Amazon all hot topics
In its recent campaign, the fabric softener brand invites consumers to create personalized videos and have mascot Snuggle Bear sing to their Valentines.
Ratnakar Lavu talked about the department store chain's chatbot, mobile, and personalization initiatives at Retail's Big Show
The U.S. Army aims to dictate an effort to "establish a new brand"
A breakdown of how the online travel agency leverages its technology stack across the organization.
Looking into why ad recollect was nearly tied despite Clinton's massive outspending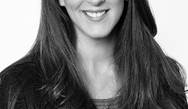 Tapad is using cross-device ID technology to help marketers engage with real people
Company of the Week

Since 1985, Melissa has helped thousands of companies clean, correct and complete contact data to better target and communicate with their customers. We offer a full spectrum of data quality solutions, including global address, phone, email, and name validation, identify verification - available for batch or real-time processes, in the Cloud or on-premise. Our service bureau provides dedupe, email/phone append and geographic/demographic append services for better targeting and insight. For direct mailers, Melissa offers easy-to-use address management/postal software, list hygiene services and 100s of specialty mailing lists - all with competitive pricing and excellent customer service.
Career Center
Check out hundreds of exciting professional opportunities available on
DMN's Career Center
.
Explore careers in digital marketing, sales, eCommerce, marketing communications, IT, data strategies, and much more. And don't forget to update your resume so employers can contact you privately about job opportunities.