September 23, 2015
Dreamforce 2015: the content challenge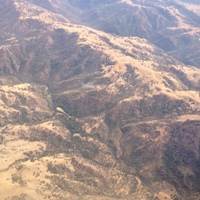 Dreamforce 2015: the content challenge
Is there such a thing as a Dreamforce hangover? I don't mean from partying, of course: I mean from information overload. One of the strongest impressions I carried away from walking around the booths at the conference floors (yes, there were several floors) is how many vendors have entered the marketing technology space, how hard it is to differentiate between many of the offerings (another seamless, delightful customer experience?), and how very few of them are likely to take the Salesforce path from cloud-based start-up to a major software companies.
What can you at an event of this scale other than pick up some general themes. One of them was what Salesforce executives called, rather awkwardly, "customer-centricity." Salesforce marketing cloud now aimed to be a "customer success platform" said Chairman and CEO Marc Benioff in his keynote. Up to now, he implied, marketing technology has been all about making life easier, seamless, and more profitable for marketers. It's time for customers to start benefiting.
But what did that mean; and, in particular, what specific challenges were vendors and marketers chewing over in the endless halls, theaters, and corridors of Dreamforce?
Checking in with Pardot
Adam Blitzer recalled his first Dreamforce, back in 2008. Some 10,000 people attended, and he thought "this is impossibly large." Now he's staggered by the incredible extent of the Salesforce eco-system. "I love to walk the floor here
So what's been going on with Pardot since we last spoke back in April? What has accelerated, Blitzer said, is Pardot's very strong focus on sales. He explains it this way: for B2B marketing operations, there's really two sets of customers. Obviously there's the end customer, the client who's going to buy the product; but the intermediate customer is the business's own sales team, on the receiving end of strategy, ideas, tools, and leads. Pardot's angle, as previously reported, is putting marketing data in the hands of sales reps. Being part of Salesforce, said Blitzer, "has changed our narrative and how we implement marketing automation. We often partner with sales now. It's been an amazing change, and I under-estimated it."
A tremendous relationship with sales leaders
In other words, Pardot is feeding off of Salesforce's "tremendous relationship with sales leaders," and finding that sales reps trust the platform to surface information in a way that's easy to consume. Sales reps "can't interrupt their process," Blitzer explained. Marketing data needs to be provided for them through systems they're accustomed to using every day.
Content is the Challenge
It's a question I seem to ask everyone these days. It's great to be able to plot the customer journey at a granular level--as Pardot does--and plot a nurturing program tailored to the individual prospect. But where's the value if your creative amounts to a couple of email templates and a white paper? Where is the personalized content going to come from?
Blitzer agreed that content strategy needs to be an important component of marketing automation. It's easier for B2C where the resources exist, but "B2B is resource-strapped," he said. "You need to be smart about recycling and re-purposing content." Starting with an infographic is easy enough; from that you can develop an eBook, and maybe spin off some white papers. They could form the basis for a webinar or a video.
He quoted the familiar and depressing statistic that over 70 percent of the content made available by marketing goes unused by sales teams anyway. One reason can be that it's just too hard to find. Ironically, it's becoming easier for prospects to find a business's content online than it is for sales reps to find it inhouse. That opens up, of course, the enormous topic of asset management.
"We're not creating the content at Pardot," he said. "We're not the repository. The more businesses succeed at content, the more they'll succeed at marketing automation."
Time is Uber's Jam
The content challenge becomes especially stark when one thinks about being able to identify and target audiences at lightning speed, and indeed it sometimes seems that every form of digital business aspires to the condition of programmatic--even grabbing a ride. As Uber CEO Travis Kalanick told Marc Benioff in a packed-to-the-rafters fireside, his company works just like the stock market, matching inventory to demand and pricing it accordingly, automatically and at high speed. The result, according to Kalanick, is a win for drivers and the driven. Sure, traditional taxis don't see it quite that way, but that's because the taxi industry is exploiting them, charging enormous rental fees the cabs which they have to make back. "Taxi drivers are good people," said Kalanick, "they're just treated badly." Of course, a lot of taxi drivers rely on fares to make a living, whereas many Uber drivers are out to make some extra change. Fifty percent of Uber drivers, said Kalanick, were driving less than ten hours in a week.
That's our jam
Benioff asked if Uber posed a threat to UPS or Fedex. Long distance delivery? "That's not our game," Kalanick responded. But if something is moving to somewhere else in a city--"That's our jam." Uber's real jam, of course, is saving time. Time is the luxury good here, and Uber aims make finding and pricing a ride almost instantaneous. Here's an insight: a rainy week isn't good for Uber. Sure, suddenly everyone needs a ride, but that challenges the core mission, which is to have rides reliably available anywhere and any time.
Water from Chocolate
I found Antonio Sciuto, CMO of Nestlé Waters North America, musing on the content question when I joined him for breakfast one morning. To me, Nestlé will always be synonymous with chocolate bars I ate in my youth, and later with Nescafé instant coffee. I was much less conscious of its acquisition over the last twenty years or so of an extraordinary international portfolio of bottled water brands: San Pellegrino, Poland Spring, Perrier, Vittel, and many others.
That's the story, of course, behind Nestlé Waters, heavily present in California where water itself has been rather scarce for some time now--and getting some negative press as a result. This provided Sciuto with a timely example of the way in which content is not just about product, but about an ongoing "relationship with the audience." At Dreamforce, his company had created an actual customer journey related to its response to the state's water crisis. The journey began with a traditional touchpoint--a booth on the exhibition floor. Visitors, just by having their badges scanned at the booth, caused the donation of a gallon of water. From there, links allowed them to move online to the follow the story, and they're encouraged to share photos of the booth on social media.
This is not a campaign
"This is not a campaign," Sciuto emphasized. It's about developing a more holistic relationship with consumers, and creating great sentiment. Content needs, of course, to be underpinned by action: Nestlé has reduced water usage by a third in the last ten years; has a zero water factory in Modesto, California (it extracts the water it needs from the milk used in its dairy products); and is recycling the water used in processes in its bottled water factories.
It's a big company, of course, and many would envy Sciuto's ability to staff teams dealing with digital social media, ecommerce, direct advertising, customer acquisition, and consumer journeys. I asked him about the technologies which tie the activities together. Nestlé Waters is a Salesforce marketing cloud customer, of course, and Sciuto uses Social Studio and Accenture for social listening and marketing insights--Sciuto says Facebook is "cutting edge when it comes to really focusing on your audience." The company relies on SAP as a "backbone." But he also likes working with emerging companies--one example was Fusepump, the ecommerce platform. He ran a pilot with the company in 2013, and its BuyNow solution is now widely used by Nestlé brands.
Full Speed Ahead--Soon
Whatever else I've learned about marketing clouds, it's that the technology is developed. Or nearly--"Predictive is still quite difficult," said Blitzer. What's lagging is adoption, not least because of the actual or perceived costs and challenges of implementing and managing the solutions. For all the obvious benefits of being able to create individual customers journeys at scale, and optimize them in real time in response to instant feedback, obstacles remain even if you have premium marketing automation software in place.
Content creation and management; making sure content is available in the right place at the right time, and is actually used; and even doing so at the stunning volumes and velocity a programmatic marketplace would seem to demand; these issues go beyond putting together a smooth-functioning, well-integrated marketing stack. They need to be addressed--and not just by very large enterprises--if the "Internet of customers" is to become a reality.