When a phenomenon like Pokémon Go enters the public consciousness, brands are never far behind.
Excellent mobile results validates Zuckerberg's 2012 company crisis
Apps were supposed be the future of mobile advertising, but too many useless, self-serving efforts are once again killing the golden goose.
Telecom looking to futureproof its business
Jim Schinella of mobile ad tech company Fyber on the challenge of staying at the forefront of mobile monetization
Some considerations for brands on the potential future of mobile advertising.
Allo and Duo are coming. Here's hoping they don't join Google's long list of questionable communications apps.
The world is quite ready for the AR revolution and other points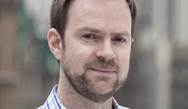 Duncan McCall, CEO of Place IQ, discusses the importance of location to modeling consumer behavior
In the absence of laws and regulations that are directly applicable to mobile tracking, industry leaders need to identify what issues are raised by the channel and develop best practices for its members, he says.