The Inmobi team has perspectives on mobile video metrics, rewarded ads, programmatic buying, and many related topics
Integrating with mobile banking proves the company is miles ahead in the messaging apps game.
A neuroscience solution for those wandering eyes
Some recommendations on strategy for social selling today
As suitors continue to back away from a deal, we consider why a business should, or should not, acquire Twitter.
A review of recent reports suggests brands are missing mobile opportunities in retail
Google seems to be following its contemporaries in rebuilding its offerings around VA.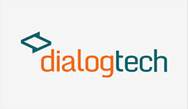 DialogTech wants to close the gap between mobile display ad clicks and the phone call which follows
Jonathan Lacoste is the 23-year-old president and cofounder of Jebbit, a machine-learning mobile software company started in a college dorm room in 2011
Naomi Hirabayashi is the cofounder of Shine, the daily messaging experience to help you be your best self.