Media/Circulation
How a website leveraged targeted email newsletters to win 400 million monthly visitors.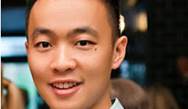 Victor Wong of Thunder discusses ad blocking, walled data gardens, and better ad experiences
Smart lenses, ubiquitous ads, and stores knowing an incredible amount about you - all coming soon
Is this Apple's long-overdue, slow move into social networking?
Not only does DMN report on and write about marketing technology, we are also pitched technologies for our publishing business.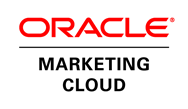 Oracle argues that marketing clouds are best understood as a set of foundational technologies which everyone needs
Facebook's app is another attempt to attract the young.
How and why these brands have such success email marketing campaigns
The personal lubricant brand develops a new strategy to better reach OBGYNs and consumers.
Company of the Week
SK&A is a leading provider of U.S. healthcare information solutions and databases. As part of IMS Health, SK&A researches and maintains contact and profiling data for over 2 million healthcare providers, including 800,000+ prescribers. SK&A's data supports research and marketing initiatives for life sciences, medical device, managed healthcare, direct marketing, publishing, education and more. SK&A's proprietary databases are telephone-verified twice per year from its world class Research Centers. SK&A enables multi-channel marketing and sets the standard for data quality and reliability. SK&A's customers include many of America's most recognized healthcare, publishing and pharmaceutical institutions.
Featured Listings