Now comes the hard part.
Jay Stevens, CRO at Adform, sees TV and out-of-home lagging behind as data driven channels
We discuss some of our own ad blocking experiences during a Facebook Live stream.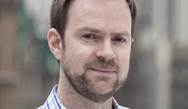 Duncan McCall, CEO of Place IQ, discusses the importance of location to modeling consumer behavior
The extended-care insurance marketer implemented a solution to turn handwritten information into digital data and speed up its lead-distribution process.
Heineken USA's media director shares the secrets to success he's learned over the years.
Albert Luk, general counsel at Jumbleberry, sees scaling to cope with real-time data as a major challenge for clients
Nine articles over the last 12 months that show how the ad blocking conversation has changed.
Thinking of diving into video production in house? Here are some steps to take to ensure good quality, and a smooth editing process.
The luxury automotive brand experiences big wins by relying on content, data, and technology.