Alessandra Souers leads marketing efforts for JibJab Bros. Studios, the internet's expert at putting faces in funny stuff.
A new report explores the real costs of creating engaging content
The online jeweler uses content to inform consumers and show them why Blue Nile is a cut above the rest.
Challenges and opportunities for WP Engine, a managed hosting service for apps and websites built with WordPress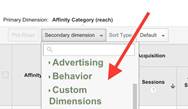 Using Affinity Reports, Second Dimension selectors, and Behavior Reports in Google Analytics can help marketers better plan content marketing strategies
Creativity is seriously under-resourced (and undervalued) in a lot of marketing departments, he says.
How publishers and advertisers can connect to do better marketing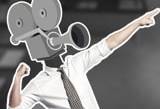 Seerflix sees marketing videos as a form of flexible cinema
Yahoo latest to boosts its content marketing capabilities
Follow us on Twitter @dmnews